Aspie tests
Bienvenue sur le site Aspie tests. Ce site propose une collection de tests relatifs à l'autisme et au syndrome d'Asperger. N'hésitez pas à essayer un ou plusieurs tests.
Vous n'êtes pas connectés actuellement. Si vous êtes enregistrés vous pouvez vous connecter ici ou cliquer ici pour créer un compte.
Les tests actuellement disponibles sont listés ci-dessous :
Vous avez eu des problèmes avec les tests ou vous voulez faire une suggestion ? Faites le moi savoir

This website and its translations are licensed under a Creative Commons Attribution-NonCommercial-ShareAlike 3.0 Unported License.
The tests on this site are copyright by their respective authors.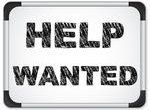 Pouvez-vous aider pour la traduction ? Si oui, contactez-nous.